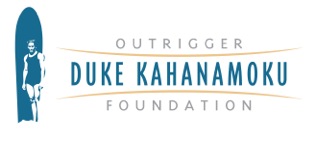 There are 17 events on the KIRA schedule including the MAUI JIM Oceanfest and Hui o Koolaupoko's fundraiser race in November:
EACH RACE IS OPEN TO ALL PADDLE CRAFTS, even if there is a "series" race emphasizing a different craft on the day. You can still paddle the craft of your choice.
ISLAND AIR Ocean Racing Series: aka the Poai Puni Racing Series, comprised of races #1-4, 6 and 7, also includes the multi discipline MAUI JIM WATERMAN SERIES and the SCOTT HAWAII GOLD CHALLENGE.
MAUI JIM Waterman Series will return for its 4th season of multi discipline racing.
The SCOTT HAWAII Gold Challenge has 2 parts and will again be giving gold coins as prizes.
KIALOA Competition: A different division will be chosen each race, with a male and female winner.  Prize is a custom Kialoa paddle of the winner's choice.
KONA BREWING CO Waterman Challenge in Kailua, race #5 is a multi-discipline short race event with races for different disciplines and crafts throughout the day. The 5 races are: swimming, SUP, OC-1, Surfski and Prone Paddle boarding.  The races will be long sprints and approximately 1.5 hours apart from each other.  Participants can race in only one event, or all 5, but they will earn points in each event they compete in, with a combined point tally at the end to determine placing.
The SCOTT HAWAII State Race will be Saturday April 09. The awards presentation and lunch will again be at the HAWAII OCEAN EXPO.
TAHITI NUI VA'A: Team Kanaka Ikaika will again field a selection team to compete against the world's best teams in the 3 day, around Tahiti Island race.  This is a 12 paddler change race on May 18, 19 and 20.  To qualify for the crew, you must race in at least one KIRA race prior to final selection date.
The MAUI JIM Oahu Coastal Relay will be on Sunday May 21 as part of MaJORS – the MAUI JIM OCEAN RACING SERIES. mauijimoceanracingseries.com.  It will be the weekend before the MAUI JIM Molokai Challenge.
The 42nd annual MAUI JIM Molokai Challenge will be on May 28.
The PACIFIC HONDA & KA LAHUI KAI "For Hawaii's Future" Race will be held on Sunday July 09 and will be from Waimanalo to Magic Island. This is a change race to share knowledge with the youth paddlers by mixing youth and adult paddlers in the same crew.
PACIFIC HONDA & KA LAUHU KAI's "Paddle to the Future": OC-6 Unlimited Iron race from Hawaii Kai to Sand Isle., followed by 16 and under OC-6 mini distance races at Sand Isle.  Saturday July 15.
Na HINANO Wahine Ikaika will run for the 4th year on Saturday, Oct. 07. This is a Hawaii Kai run just for women.
The MAUI JIM "Fish On" OC-1 tournament is on hold for Sunday Oct. 29th.
KIRA will again partner with Hui o Ko'olaupoko, an organization dedicated to sustaining, preserving and protecting Hawaii's watersheds, on their "Huaka'i Makai" fundraiser race in Kailua on Saturday, November 04.
2017 will be the 25th annual LANIKAI COLD PACK CLASSIC on Saturday, December 16. This is a short, fun race in Lanikai which has a separate race for the keiki 13 – 14 years and under (skill level pending – it's open to all juniors).  It is free for kids 18 and under.
There is a $33,000.00 CASH PURSE!!!! For the 4th year, KIRA will offer a cash purse.  The events with a purse are: the ISLAND AIR Ocean Racing Series, the MAUI JIM Waterman series, the MAUI JIM Coastal Relay, the MAUI JIM Molokai Challenge and Na Wahine Ikaika.  Additionally, ISLAND AIR is giving round trip tickets to the winners of the ISLAND AIR Ocean Racing Series and SCOTT HAWAII is giving American eagle gold coins for the SCOTT HAWAII Challenges.
Specialty race previews: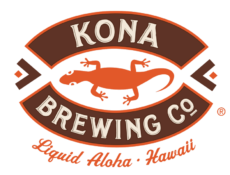 KONA BREWING CO. Waterman Challenge.
On Saturday Feb. 25 off Kailua beach.
This event is a preview of the MAUI JIM Ocean Festival in June.  There are 5 individual races, each for a different discipline. Participants can choose in which races to participate, and can race as many as they want. Racers will earn points for each event entered.  In the end, add your points to determine the overall results.  Each individual discipline will be recognized, as well as the overall combined points winner. The races will be spread 1.5 – 2 hours apart.  The 5 race disciplines are Swimming, Surfski, SUP-12'6", OC-1, Prone Paddleboard 12'.  There will also be a co-ed relay.  Maui Jim Co-Ed Relay (5 disciplines in 5 different legs of the race). Each team must have at least 3 people on a team, one female.  Sign up for all the events and vie for the individual points, or just make a relay team and have fun. Click here for more details.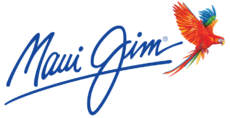 MAUI JIM Coastal Relay.  $4,000.00 purse
Sunday May 21st.  The MAUI JIM Coastal Relay is perhaps the most enjoyable race of the year as there are 3 land change transition points where the paddlers congregate and wait for their partners' arrival. With 4 diverse segments from Kailua to Waikiki, there are different ocean conditions each stage. Open to all paddle crafts. Click here for more information.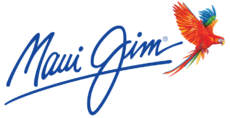 MAUI JIM Molokai Challenge

  $18,000.00 purse
The most challenging and iconic race in the world, the MAUI JIM Molokai Challenge is on Sunday May 28.  Renown as the solo surfski world championship, the MAUI JIM Molokai Challenge is now open to OC-1s and OC-2s, SUP, Prone paddleboards and double surfskis as a solo crossing or in a relay format. Click here for more information.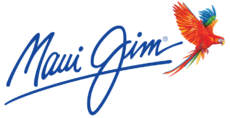 MAUI JIM Ocean Festival   $50,000.00 purse
June 03 and 04 on Ka'anapali beach, Maui, the MAUI JIM Ocean Festival is an amazing event with a multi discipline sprint race format.  It's a 2 day event and there is a race for everyone, or you can do all the races and make some big money.  Not an event to miss.  Visit www.mauijimoceanracingseries.com for more information.


PACIFIC HONDA & KA LAHUI KAI "For Hawaii's Future" Race:
Sunday July 09 from Waimanalo Beach to Magic Island, taking place of the Moku Manu Hoe Wa'a, this Hawaii's Future race is about helping the youth learn how to paddle and race the big canoes in the big leagues.  It is a 9 person race which mixes youth paddlers in the same crews as adults to help Hawaii's youth paddlers excel in the future.  Click here for more information.


PACIFIC HONDA & KA LAHUI KAI Iron Downwind…
This is an iron (no changes), unlimited race on Saturday July 15 from Hawaii Kai to Sand Island for men, women, Juniors 18 and under, and mixed crews.  At the finish, there will be a mini distance race(s) inside the lagoon for juniors 16 and under.  Click here for more information.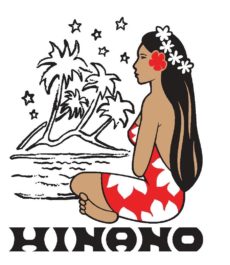 Na HINANO Wahine Ikaika
Saturday Oct. 07, Na Wahine Ikaika is an all-women's race from Hawaii Kai to Kaimana beach. Na Wahine Ikaika is designed to empower and encourage women to challenge themselves and realize their potential.  Purposely staged on the Saturday prior to the men's Molokai Hoe, it is a unique opportunity for women to participate in a race without men around.  There is a cash purse for the women as well. Click here for more information.
Hui o Ko'olaupoko Huaka'i Makai
This is a race which you can choose to either swim, paddle OC-1, OC-2, OC-6 or SUP.  It is a fundraiser race for Hui o Ko'olaupoko, which is a 501C3 organization dedicated to protect ocean health by restoring the ʻaina: mauka to makai. KIRA endorses, supports and strongly embraces the efforts of Hui o Ko'olaupoko.  To learn more about Hui o Ko'olaupoko, the Huaka'i Makai race and/or to volunteer with them, visit http://www.huihawaii.org.
Lanikai Cold Pack Classic: 
Saturday Dec. 16.  Start and finish at the Lanikai Canoe Club paddling site on Lanikai beach, this is an iconic race that is the best race of the year.  Short and quick to the canoe cooler it is.  Preceded by a free race for the keiki.