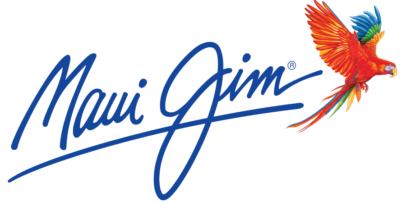 Multi-craft racing series
Returning again is the MAUI JIM Waterman series, which is a 5 race series within the POAI PUNI Ocean Racing Series that utilizes a different paddle disciplines during each selected event to determine the best all-around waterman/woman.  There are 5 disciplines: OC-1, Surfski, SUP (14' rudderless), 12' Prone Paddleboard and V-1.
Points
The point designation will be based on your overall finish in the designated craft division for the day.  There are 5 races in the Waterman Series, of which paddlers will earn points for their best 4 finishes.  The point system will be as follows:
1st place = 100 points
2nd place =98 points
3rd place = 97 points
4th place = 96 points
5th place = 95 points
6th place = 94 points
Etc…
At the end of the series, add the points from each race entered (minimum 2 and maximum 4), and the paddler with the most points win.  Men and Women will be scored on their own point scale.  You only need to enter 2 waterman events to qualify points.
Prizes
Each MAUI JIM Waterman race will have a cash purse for the top 3 male and female finishers.  Also each race will have a hot spot along the course where the first male and female paddler will win a cash bonus, however, to earn the hot spot bonus you must finish the race.  There will be cumulative series points to determine the overall series winners.  The Top 3 overall winners in the male and female category will win free entry to the Maui Jim Ocean Shootout in Ka'anapali June 02 and 03.
MAUI JIM Waterman Series – Purse for each race
| | | |
| --- | --- | --- |
| 1st Place Hotspot: | $75.00 | $75.00 |
| 1st Place Overall (End of Race): | $125.00 | $125.00 |
| 2nd Place Overall (End of Race): | $80.00 | $80.00 |
| 3rd Place Overall (End of Race): | $50.00 | $50.00 |
 EACH RACE IS OPEN TO ALL CRAFTS, however, if you want to vie for the Waterman points, you should participate in the designated water craft for each "Waterman series" race.  The designated races are noted on the race schedule, and listed below:
Race #1 Jan. 06. PACIFIC PADDLER MAKAILUA: Makai Pier to Kailua, (V-1)
Race #2 Jan. 14. KIALOA TO KAIMANA: Hawaii Kai–Kaimana Beach (SUP 14')
Race #4 Feb. 11. KONA BREW'S MAKAPU'U STEW: Makapu'u to Hawaii Kai (OC-1)
Race #6 March 04. EPIC KAYAK TO MAGIC: Hawaii Kai – Magic Island (Surfski)
Race #7 March 17. ALLSTATE OAHU CHAMPIONSHIP: Sunset to Haleiwa (Prone)