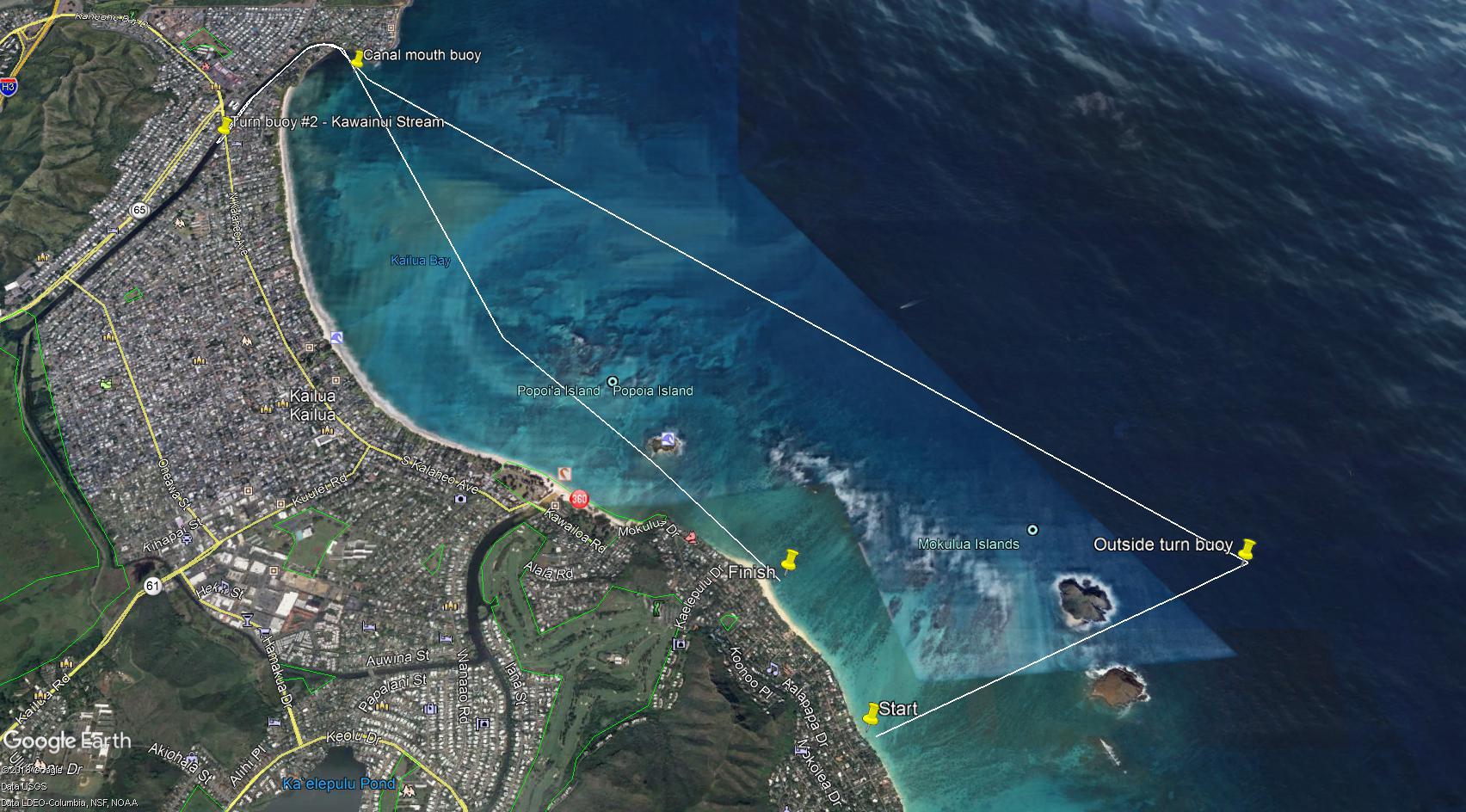 Anchor Systems Hawaii Kailua Bay Challenge
KIRA #3. Kailua Bay Challenge from Lanikai.
Saturday, January 26, 2019.
10:00 a.m. start
Results
Kialoa Competition: OC-1 or V-1 50+
Course: Start and finish off LANIKAI Beach.  Famous Kailua Triangle – Weather pending:
Long: From Lanikai beach, split the Mokulua Islands to a buoy approx.. ½ mile outside the islands, surf down to Castle point, into the canal, turn at Kalaheo bridge and back to Lanikai beach. c. 10 miles.
Short: From Lanikai beach.  Conditions pending: 5 miles inside the reef (unless calm then short can do a smaller triangle outside the reef also, to Flat Island).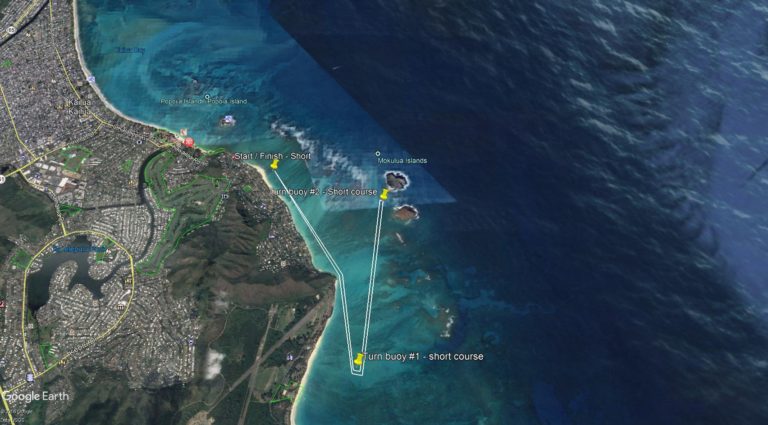 Pre-registration: $32.00 ($12.00 for Juniors 18 and under) online at www.flpregister.com until THURSDAY midnight January 24th.
Late registration on race day: $40.00
Race day check in at Lanikai Park: 7:30AM–9:00AM
Divisions: OC-6, OC-3, OC-2, OC-1, Surfski, SUP, Prone paddleboard, V-1
EVENT PARKING: Private parking inside Lanikai Park
Lunch provided by TIMMY T'S GOURMET GRINDERS 

at Lanikai Park pavillion.