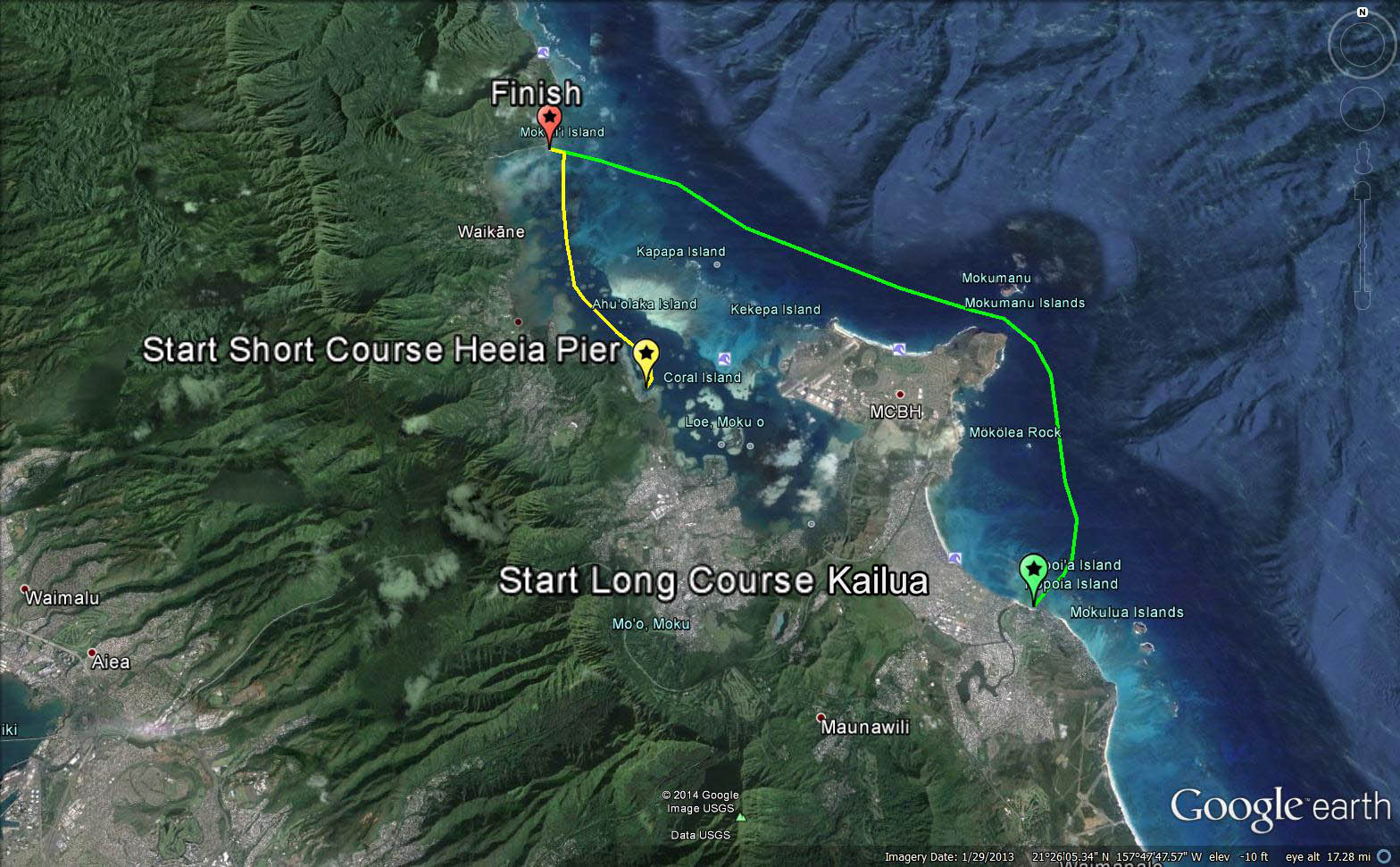 Race #3 Outrigger Zone-Kai Wa'a Kualoa Challenge
Kailua to Kualoa
Saturday January 30, 2016.  10:00 a.m. start
Pre-registration: Online at www.flpregister.com until midnight Jan. 28
Late registration on race day: $40.00
Race day check in at Kailua Beach Park: 7:00AM–9:00AM
Divisions: OC-1, OC-2, OC-6, OC-3, Surfski, SUP, Prone paddleboard, V-1
Long course: 12 miles. Kailua Beach to Kualoa Beach
Short Course: 6 miles. Heeia Pier to Kualoa Beach. Weather pending; either out the main channel, left on the head buoy and outside Kapapa Island to Kualoa, OR if it is rough; inside the reef past the Sandbar, and to Kualoa.
This race is sponsored by Outrigger Zone & Kai Wa'a Canoes.
Results